How to Make Your Photographer Feel Appreciated
---
Before, during, and after your wedding, your Classic
photographer will do everything in their power to ensure that you feel comfortable and confident, and try to provide you with the best photos possible.  Your wedding day is a whirlwind of activity, and it's understandable that you may not be able to communicate your thanks effectively for their service.  Thankfully, there are a few simple things that you can do to ensure your photographer feels welcome and appreciated.
Communicate your timeline and expectations ahead of time.

  Whether you use a shared document or you have a wedding planner that sends out a timeline, let your photographer know where and when you expect them to be at various points in the day.

Consider an "unplugged" ceremony.

  Asking guests to turn off cameras and cell phones before your ceremony begins ensures your photographer isn't struggling to work around your guests for the best angle.  There is an added benefit - it helps your guests be present in the moment with you!

Let your photographer remain in control during formal photos.

  While this might seem like an odd request, your photographer will be able to create the best images without multiple parties making suggestions about photo combinations.  Creating a list ahead of time will support them in sticking to their allotted photo time.

Feed your photographer! 

When serving dinner, it is customary to order a plate for your photographer(s) as well.  Photographers expend tremendous amounts of energy documenting anything and everything that happens during the day.  While your guests are eating, a hot meal and a non-alcoholic beverage will refresh them and replenish their energy.  (If your event is less than 4 hours, this consideration does not apply)

Write or record a review.

  If you want to show your appreciation, recording a review the night of the event or writing a message to Classic Photographers can mean a great deal.  A written review on your photographer's profile can lead to them getting more clients!

Gratuities are never expected, but always appreciated.

 If your photographer met or exceeded your expectations, return the favor by offering a gratuity!  Your photographer receives an hourly wage, so a gratuity is a bonus for a job well-done.  You can offer them a cash tip the day of your event, or send your gratuity through the Classic Photographers' system (your photographer receives 100% of what you send).  Typically, your primary photographer receives the gratuity but if you'd like to recognize your second/assistant photographer as well, the standard is 50% of what you offered to your primary.  
We are excited that you've selected Classic Photographers to capture your wedding.  Your photographer will certainly do everything they can to ensure your total satisfaction
-Moselle C.
Classic Photographers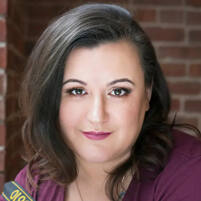 Moselle is a homeschooling mom of four (3 biological, 1 foster) who lives life as enthusiastically as possible. Fueled by coffee and tacos, she gave up a 14-year career as a gymnastics coach in order to pursue photography full-time, turning a fun hobby into a passionate career. 
View Moselle's full profile here!