Maximizing the Value of Your Photographer
---
As a veteran wedding photographer, one of my main jobs is to tell your story through images.  Usually, this involves a day-of flow that includes capturing many different image categories - details, venue, wedding party, family, and party.  In order to ensure that I'm able to capture all of these categories efficiently, I work with my couples to plan a timeline that highlights all of the important events in their day.  While in the end, it is your photographer's responsibility to tell your story through images, there are many things that you can do to ensure that they can do so as seamlessly as possible.
Use a shared program like Google Docs to write out your timeline.

 Make sure to share it (and allow editing privileges) with all of your vendors, including your coordinator, DJ, videographer, florist, venue, etc.  This will allow people to know where and when they are expected to ensure the day runs smoothly.  It also allows vendors to make adjustments as needed; for example, if you want dinner at 5:00 p.m. but the venue adjusts it to 5:30 due to staffing issues, then all parties are immediately aware of the schedule alteration.  (PRO-TIP: Also share the document with key players like the maid-of-honor and best man, so they can help keep the day flowing.)

Write out your list for family formal photos ahead of time.

 Write out each individual combination you'd like to include.  For the most quick and efficient family photos, only include those family members closest to you (your children, parents, siblings, and grandparents).  You should allow 5-7 minutes for each grouping over six people, and 2-3 minutes for each grouping six or under.  (PRO-TIP: If you have extended family you'd like to include in the formal photos, take a large group shot of each "side" of the wedding party and then dismiss extended family back to the reception.  This helps family feel appreciated and included but will add minimal time to your formal photo session)

Have bridal details such as an invitation, all rings, veils, flowers, jewelry, and shoes collected and ready to shoot when the photographer walks in the door and plan for them to spend about 30-40 minutes capturing these.

  Do the same for groom's details such as watches, cuff links, bow tie, and boutonniere.  This will allow your photographer to capture your beautiful detail shots immediately, without having to chase the items (or people) down.  Have the bridal gown (if applicable) steamed and ready to shoot as well - you want to ensure that your photographer has the time to get these shots for the album.  (PRO-TIP: Purchase a custom hanger for your dress - generally the dress shop provides white plastic/metal hangers; a nice wooden hanger can help your dress shots shine!)

Plan for setup completion 45 minutes before ceremony start time.

  If your venue is setting up, asking them to do this will allow your photographer to get establishing shots of the ceremony and reception areas before your guests arrive.  If you are DIY-ing the event, ask your helpers to plan for the same.  (PRO-TIP: For a quicker and more efficient DIY setup, separate decorations into plastic bins with a list of what is inside and pictures of each setup taped to the top.)

Do your wedding party portraits done before the ceremony.

 If you are doing a "first look," plan for it to be done about 90-minutes before the ceremony, so you have plenty of time to hang out and get both formal and fun photos with your wedding party.  (PRO-TIP: Matching flasks, glasses, or cigars can bring a little fun and celebration into your wedding party photos!)

Don't forget the sunset photos! 

There's a reason that we call that last hour before sunset the "golden hour."  The lighting is generally soft, warm, and even.  This creates a golden and romantic look that is highly sought after both by photographers and by the wedding couple.  Use Google to look up the sunset time for your city on your date, and plan to start your sunset photos about 40 minutes before.  (PRO-TIP: Planning these while your guests are eating or during open dancing can ensure that your guests don't miss your presence!)

Plan your exit - even if you're not leaving the party!

 A great way to bookend your wedding album is by planning a formal exit.  Sparklers, floating lanterns, or even glow sticks make your celebratory photos a blast!  Plan to start your exit about 20 minutes before your photographer is scheduled to leave.  If you want to stay and party a little longer, simply announce to your guests beforehand that the party isn't over yet, but that you want these last photos together.  (PRO-TIP: If you're using sparklers or anything that needs to be lit, make sure to have plenty of lighters so that everything can be lit quickly.  Additionally, search specifically for WEDDING sparklers - traditional sparklers are much shorter and won't produce the best photos.)
A little planning ahead of time can ensure that your wedding day runs smoothly and that you get all of the pictures that you might want from your photographer.  Communication is key, and planning for each individual storytelling opportunity in your timeline will ensure a lovely and cohesive album. 
-Moselle C.
Classic Photographers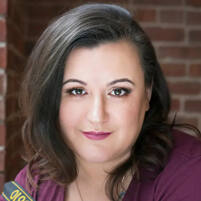 Moselle is a homeschooling mom of four (3 biological, 1 foster) who lives life as enthusiastically as possible. Fueled by coffee and tacos, she gave up a 14-year career as a gymnastics coach in order to pursue photography full-time, turning a fun hobby into a passionate career. 
View Moselle's full profile here!